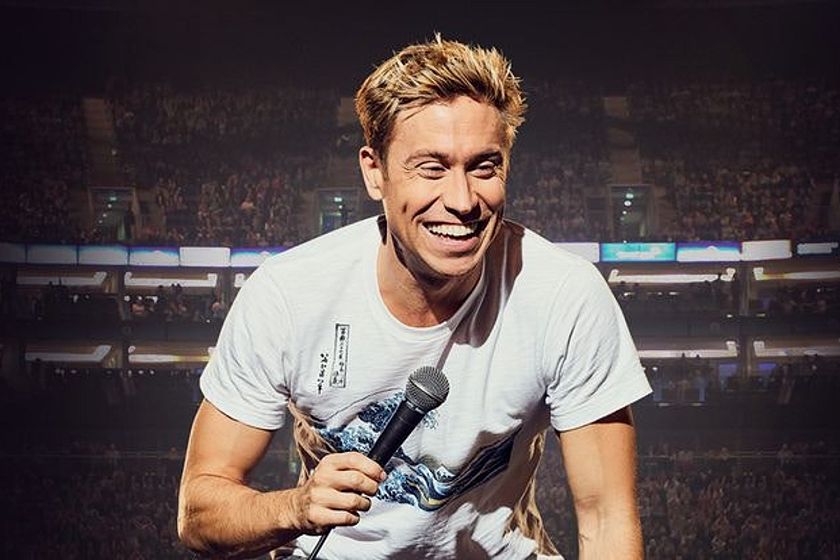 Russell Howard
Russell Howard
Russell Howard is one of the UK's most successful comedians, with his combined 6.4 million followers across various social platforms making him one of the most-followed comedians in the English-speaking world.
He is the writer and star of The Russell Howard Hour, airing on Sky One since 2017. Previously, Russell wrote and starred in 10 seasons of Russell Howard's Good News originally airing on BBC Three. Having been the channel's best-performing entertainment show, Good News then graduated on to BBC Two for its final two seasons, where it averaged over 3 million viewers per episode. Russell's travelogue series, Russell Howard & Mum: Globetrotters was the highestrated new commission on Comedy Central when it launched in 2016 and ran for two highly acclaimed seasons.
Russell has released four bestselling live stand-up DVDs: Russell Howard Live (2008), Russell Howard Live: Dingledoddies (2009), Right Here, Right Now (2011) and Russell Howard: Wonderbox (2014).
On stage, Russell's international tour show, Respite, is his biggest to date, spanning over 24 countries across 5 continents. This follows his 2017 international tour, Round the World, which performed at the Royal Albert Hall on 10 consecutive nights, breaking the venue's record previously held by Frank Sinatra and Barry Manilow of 8 shows in a row. The tour was then released as a Netflix Special entitled Recalibrate. In 2021, Russell partnered with Netflix again, with the two-part release of a comedy special Lubricant – the second most-watched stand-up special of 2021 –, alongside a documentary Until the Wheels Come Off. The latter chronicled the turbulent 18-month period leading up to the filming of Lubricant, in a time immediately post-lockdown. Alongside this, during the UK-wide Covid restrictions of 2020, Russell heeded government guidelines with his version of working from home: Russell Howard's Home Time (Sky One).